---
"Happy Father's Day," I said to my mother during our daily call to each other. She laughed, but I could tell she appreciated it.
My mother Rosa raised my two brothers and me on her own for most of our lives. While there were many trials and tribulations in raising us, she did her best. I am continually grateful for this, knowing she had two roles to play—both mother and father.
She's a strong woman. You have to be when working and raising three children alone. And she's still strong. At 83 years old, my mom works six days a week.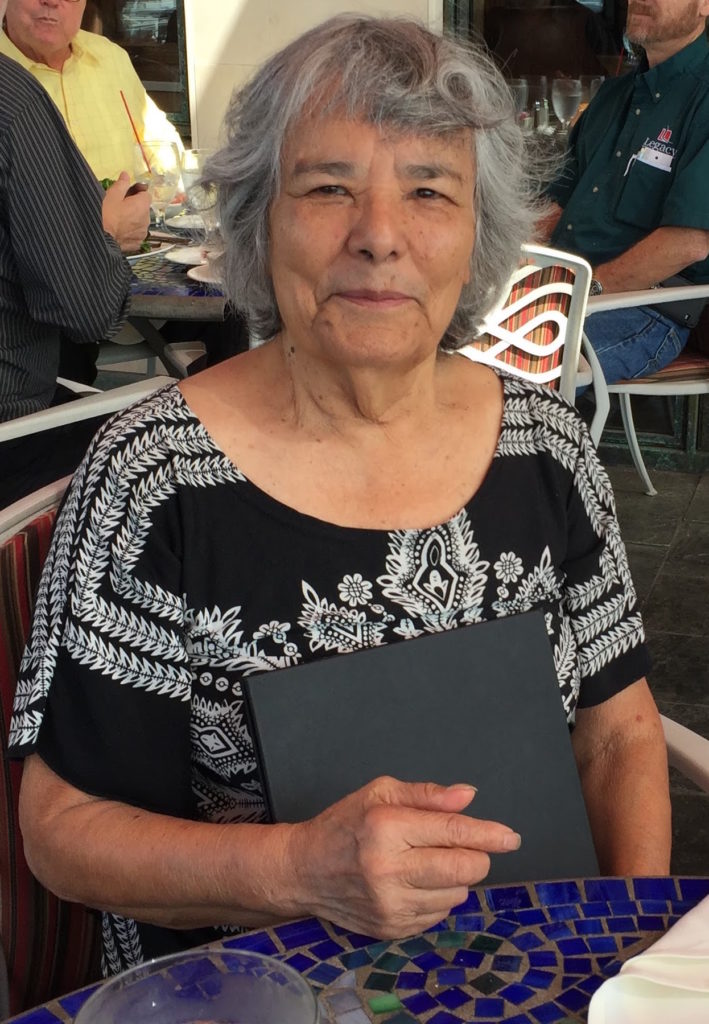 Her longer work days encompass getting up at nine in the morning to get the salad bar ready, bartending and waiting tables throughout the day, arranging tables and chairs for the live music shows at night, and in the evening helping make drinks, bussing tables, washing dishes if the dishwasher didn't show up, counting the bank, and at one or two in the morning, waiting for the last band members to leave so she can close up the restaurant.
She then slowly walks, sometimes limps — her feet hurt due to bunions, corns, and other foot problems — out the back door, through a gate, down a dark pathway to the little two-bedroom house behind the restaurant where she's lived for more than twenty years.
While most people retire twenty or more so years earlier than my mom, I believe she continues to work in order to keep busy and to have a purpose in life. She also keeps working, she tells me, because she wants to make sure my brothers and I are okay. After all these years, she's still trying to take care of us.
"Mom, you don't need to worry about us," I tell her. "We're adults, we can take care of ourselves."
I think she also likes the fact that she has the luxury to give money, buy gifts, or simply give toilet paper to anyone in the family whenever she wants. She also likes her independence.
The other day a friend and I talked about how she has more energy than people half her age. She recently stayed with me for three weeks to help out after I had ankle surgery. Every day, mom made me three carefully prepared meals, in addition to bringing me snacks, iced juice or coconut water, and water bottles. Every meal included a side of artfully arranged fruit or vegetables. She likes to add "a little color" to meals, something she's learned during more than forty years working in the restaurant business.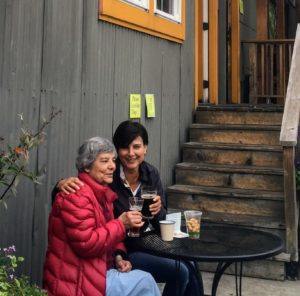 During those three weeks, she also did my laundry, cleaned house, bought groceries, helped me bathe, and when my daughter came to visit, babysat her two great-grandchildren while my daughter joined her two brothers for a night out.
My mother learned how to work hard as a young girl when, instead of going to school, she worked in the fields of Mexico with her brothers and father. She came to the United States on her own at the age of 19 to fulfill the dream of buying a big house for her family.
Living in the States, she taught herself to read, write and speak English, took babysitting jobs, and eventually became a waitress.
Her goal of the big house got sidelined when she met my father, got pregnant, and unwillingly married. She had my two brothers and me within the space of four years and continually battled my father over his drinking and inability to keep a job during their short-lived marriage.
My father Glenn was mostly gone when we were little. The longest time he lived with us was the year we moved to Arizona when I turned seven. My mother told him to leave for good after he lost yet another job, and drank and gambled away his latest paycheck.
I remember watching my father slowly pack his clothes. My mom was gone working.
"Please don't leave," I said to him as he took one last sad look at me and my brothers and, not saying a word, walked out the door.
My mother came home, and finding him gone, sat down on the couch. She put her head back and silently cried. I sat down next to my mom, and mimicking her, put my head back and attempted to cry. I wanted to share the pain as if in doing so, I could relieve hers. She immediately lifted her head and told me not to be sad. Everything would be alright, she said.
This emotional strength of my mom's runs in her family — strong women who suffer disappointments, hardships, poverty, heartbreak, but who don't give up. They pick themselves up, brush off the pain and sadness, or bury it, and keep going.
That's what mom did after my father left. She moved us back to California with the help of a friend, got another waitressing job, and continued to work long, hard days to support us. My father did not pay child support, so she was on her own financially.
Despite her long hours of work, and the other hardships of single motherhood, mom would take us hiking, to the snow, out to eat at Shakey's Pizza, send us to summer camp on Catalina Island, and do many other activities with us.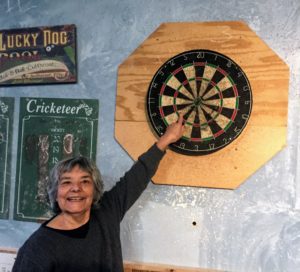 When we were teenagers, mom became a manager of four Mexican food restaurants in Santa Cruz and saved enough money to buy her first home. It wasn't the big house on the hill that she dreamed of as a young woman, but it was hers.
My mom wasn't perfect, of course. There were times when she raged beyond control and could have handled things differently. But she didn't know how. My mom just did the best she could.
But she did teach us from right and wrong, how to work hard, how to laugh and to enjoy the good things in life.
It's mostly the good memories that revisit me in adulthood. It is these thoughts and the knowledge that she did everything in her power to raise me and my brothers to live fulfilled and happy lives that tie me deeply to my mother.
She did the work of two people. She is our mother and our father.
Happy Father's Day Mom.